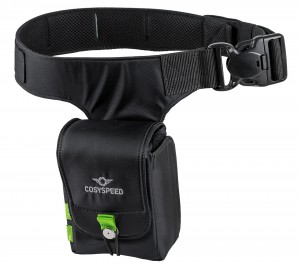 CAMSLINGER 105
Camera bag for hip wearing with belt and adjustable bag
You can store one mirrorless camera with lens attached and additional lenses like tele zoom or prime lens in a CAMSLINGER 105 camera bag. A unique velcro system allows to adjust the CAMSLINGER to your individual mirrorless camera. Department dividers in different sizes are perfectly suitable to customize the inside regarding to your needs. The integrated belt is very comfortable to wear and equipped with a security buckle to make wearing a CAMSLINGER extra safe. Also the German made TENAX knob from stainless steel gives extra security for your gear.
Always ready – the CAMSLINGER benefits
To put your mirrorless camera and lenses in a bag is one thing. To use a CAMSLINGER means to use a camera bag in the sense of a concept and it'll give a fresh touch to the way you are using your photo gear.
Free upper body and comfortable wearing
When wearing a CAMSLINGER your upper body is free just as if you wouldn't wear a cam bag at all. In this way you can take along your cam with the feeling of more freedom as if you would have a backpack or a messenger style bag. Your gear is also very comfortable to wear for many hours and it is protected. The cam just doesn't disturb you anymore while carrying around.
Fast, one handed access
This is a feature not to be underestimated. With a CAMSLINGER you can quickly grab your cam with one hand. And if you don't use a lens cap – what is no problem if you have a UV filter on your lens – you can also aim and shoot a photo with one hand. Have your little kid on the left arm and want to make a selfie? Just do it! Doing outdoor sports like biking or climbing? Just do a one handed shot if you like to. Out for street shooting and have a fresh coffee in your hand while the photo of your lifetime comes along? Just grab your cam out of your CAMSLINGER, have your coffee and take your photo. When not in use, the cam is protected in its pouch. You can also easily turn the bag on your back and no one would ever see that you are wearing a cam.
And do you know these situations where you don't like to grab your cam out of your backpack or other cam bag? Because you just don't like to swing around the bag, take both hands to open it, grub after your cam, take it out, put the bag into a position where it does not disturb and then take the photo? A CAMSLINGER puts an end to this. The bag is on the level of your hand so you just have to move your fingers, open the flap, grab the cam and shoot.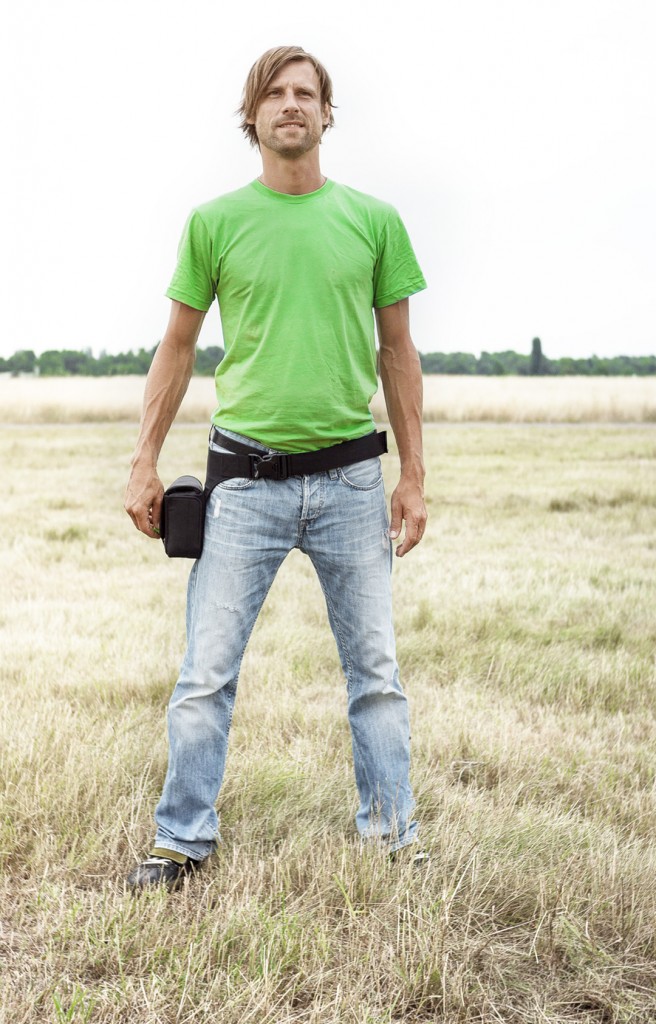 Your CAMSLINGER grows with your gear
If you have a mirrorless cam without viewfinder or rangefinder style one with viewfinder – it will already fit superbly into your CAMSLINGER when in minimum volume (70 mm depth). But if one day you'll have a mirrorless cam in DSLR style or you just put an external viewfinder to your cam – that is no reason to buy a new bag. Just adjust the size of your CAMSLINGER to maximum volume (90 mm depth) and continue to use it.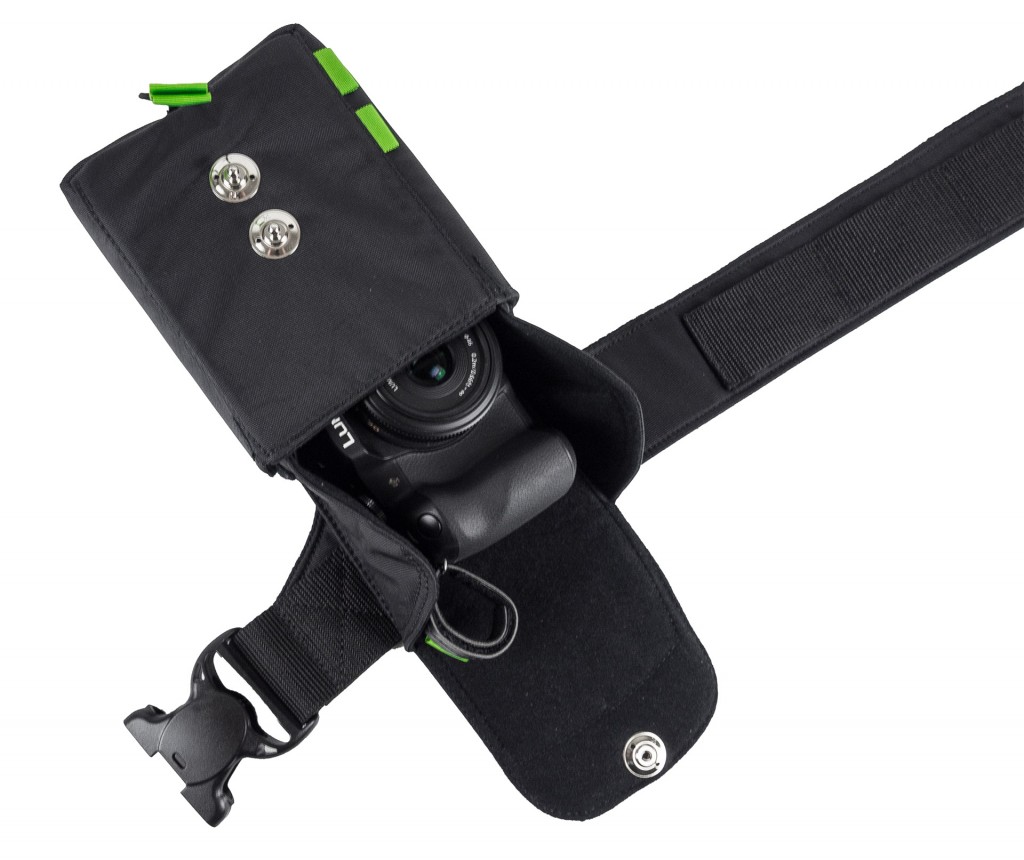 CosySpeed CAMSLINGER 105 Specifications
Inner dimensions
105 mm width – 140 mm height – 70 to 90 mm depth (depending on size adjustment).
Belt length
70 to 120 cm (extendable up to 160 cm when using the BELTEXTENSION 40).
Material
Nylon 420 D, dust and splash water resistant, contains no material of animal origin.
In the box
One CAMSLINGER 105, three removable department dividers in 70 mm and three in 90 mm.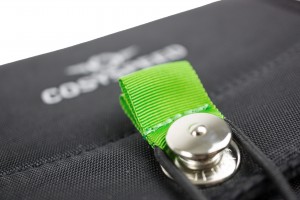 TENAX knob  

Security buckle 

Dividers included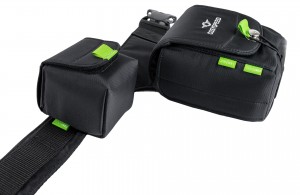 Add more accessories!